If you're ready to take your fundraising to the next level, I can work with you in a variety of ways. Whether you're looking for assistance for your entire organization, board, or staff, I offer several services that will give you the boost you need.  Here's how I can help:
I've been consulting for 30+ years on a wide range of topics.
Here are the things I believe I do best:
Develop plans to increase board involvement in fundraising
Coach executive directors and development staff on individual gift fundraising
Develop major and planned gift programs
Consult on capital campaign development
Serve as a capital campaign consultant
Advise on development staff structure and expansion
Having led trainings for more than 150 organizations, I'm well aware there is not a one size fits all model. Every organization is at a different juncture and has different levels of experience. Each person within an organization has a different level of experience. My role is to learn from you so I can build a live or virtual training that meets you where you are.
I offer the following for staff and board:
I like to think I'm an engaging speaker, and I really enjoy it. I'm passionate about sharing what I have learned and inspiring people to do their best work on behalf of the organizations they love. My topics include:
Asking Styles: Revolutionize Your Fundraising
Inspire Your Board to Give Generously and Fundraise
Why Asking Matters
Being Charitable Rocks!
Don't Assume – Ask
The Role of the Asker
Give 'Em Some Post-Gift Love
My One Wish for Boards – Stop Quid-Pro-Quo Fundraising
Boards and Asking Styles: A Roadmap to Success
Major Gifts in Two Hours a Week
I'm an Introvert…and a Great Fundraiser
Asking Styles: Askers and Donors Have Them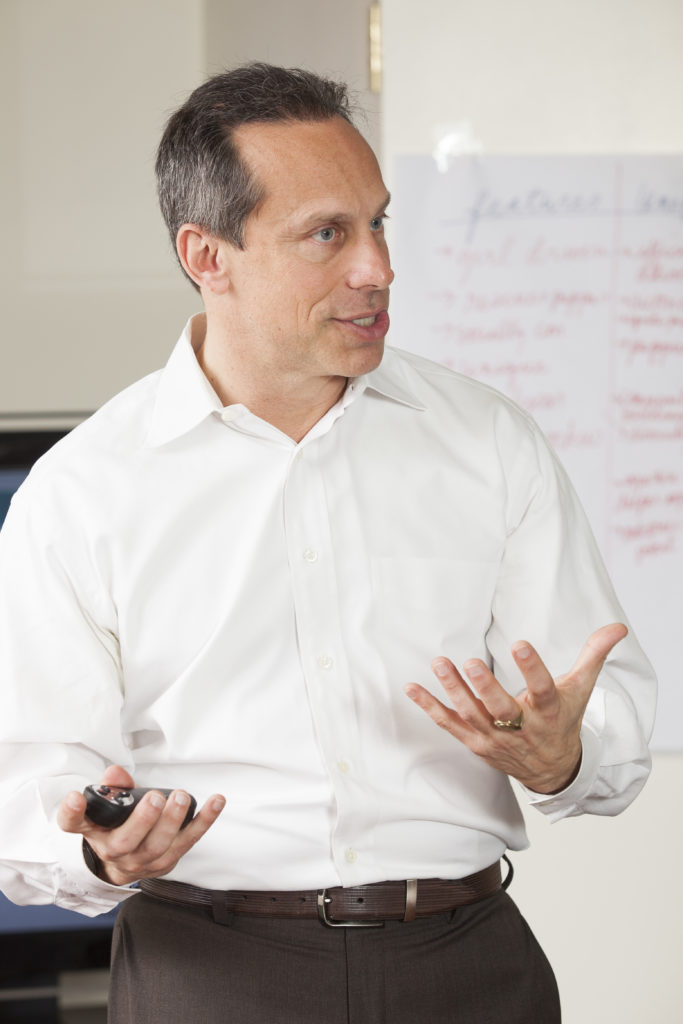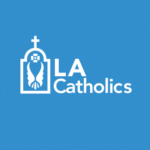 "Brian is an excellent presenter! He understands the unique styles of individuals and their ability to approach donors. He clearly presents helpful methods for differing personalities in 'making the ask.' His methods and strategies give people confidence that they can do a major ASK."
Sister Mary Elizabeth
Chancellor, Archdiocese of Los Angeles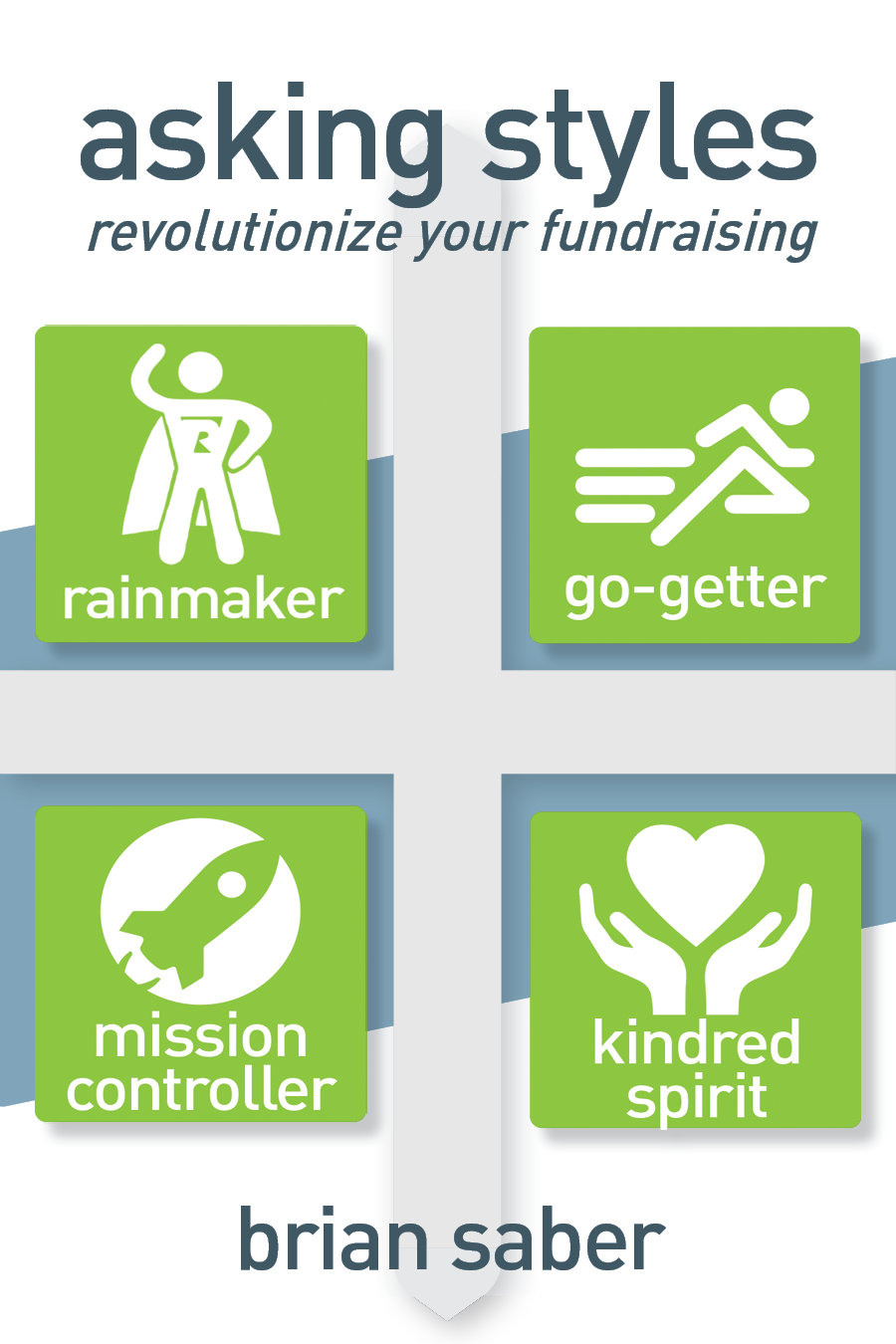 Asking Styles: Revolutionize Your Fundraising
If you've ever said to yourself "I'm not a fundraiser" or "I don't fit the stereotype," embracing your Asking Style will change your entire mindset.
Once you understand your strengths — and challenges — you'll be comfortable, confident, and effective. You'll have a roadmap for dealing with donors. You'll know what to say, how to conduct meetings, and how to close gifts.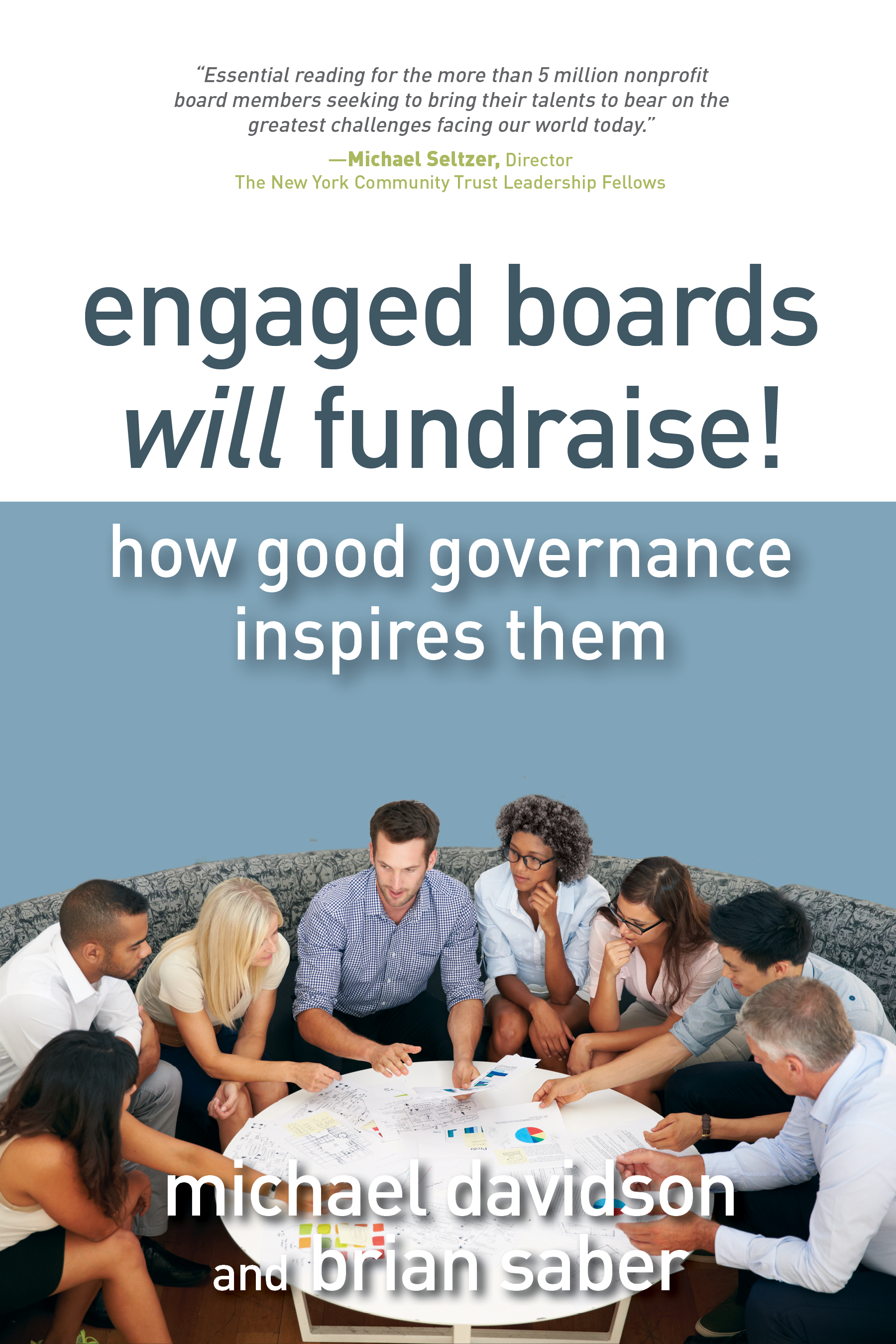 Engaged Boards Will Fundraise! How Good Governance Inspires Them
Fundraising is the hardest work you ask your board members to do. In this groundbreaking book, Michael Davidson and Brian Saber bring their collective expertise and their 20 years of working together on governance and fundraising issues to help you understand how good governance is a means to inspire your board to fundraise.