A groundbreaking new book by Michael Davidson
and Brian Saber, out now!
Engaged Boards Will Fundraise!
How good governance inspires them
Fundraising is the hardest work you ask your board members to do. If they're not fully committed and engaged and they don't feel they have a strong stake in your organization, they aren't going to fundraise for it.
In this groundbreaking book, Michael Davidson and Brian Saber bring their collective expertise and their 20 years of working together on governance and fundraising issues to help you understand how good governance is a means to inspire your board to fundraise.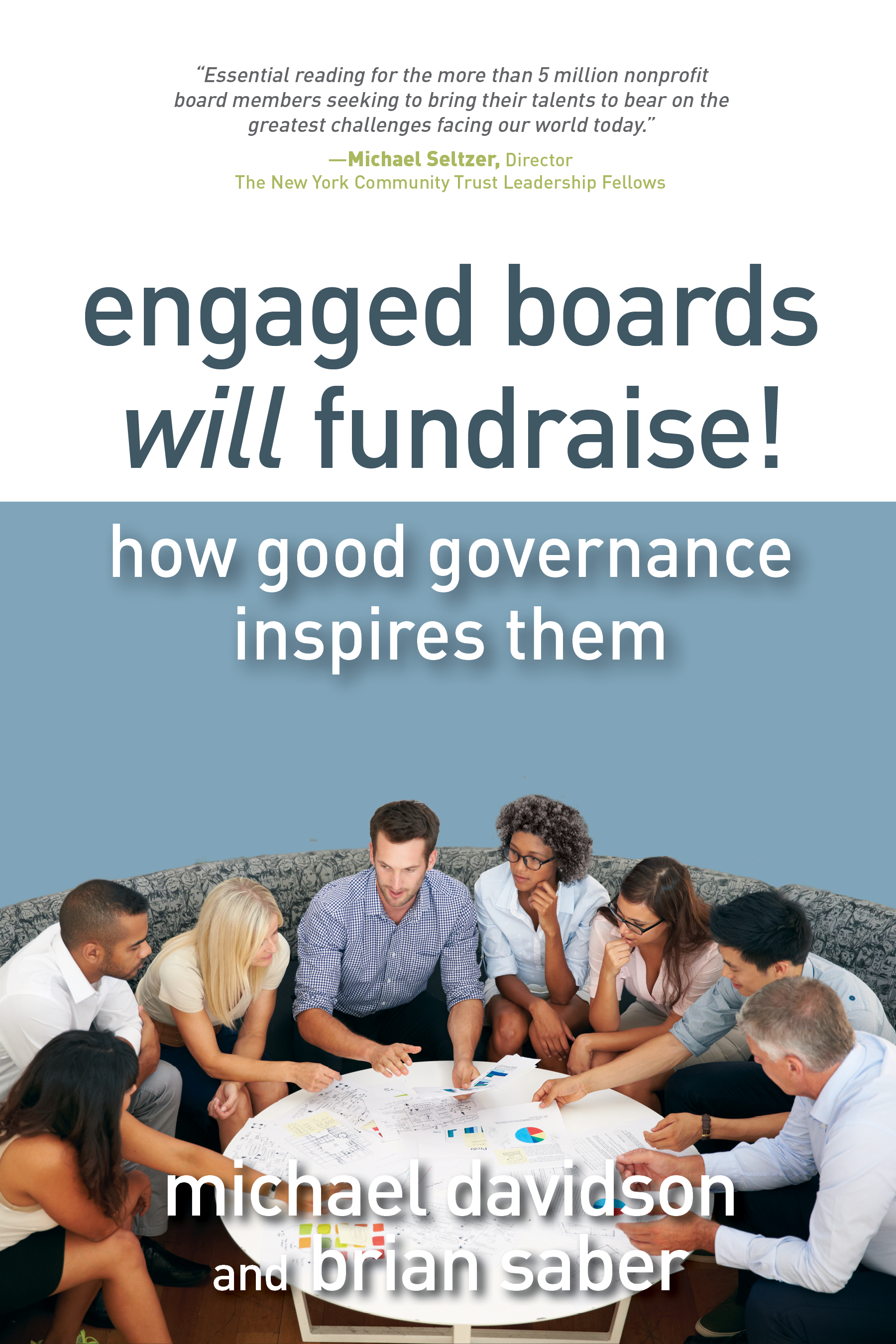 In their book, Michael Davidson and Brian Saber have provided a passport to effective governance. It is essential reading for the more than 5 million nonprofit board members who are seeking to bring their talents to bear on the greatest challenges facing our world today.
Michael Seltzer 
Distinguished Lecturer & Director, The New York Community Trust Leadership Fellows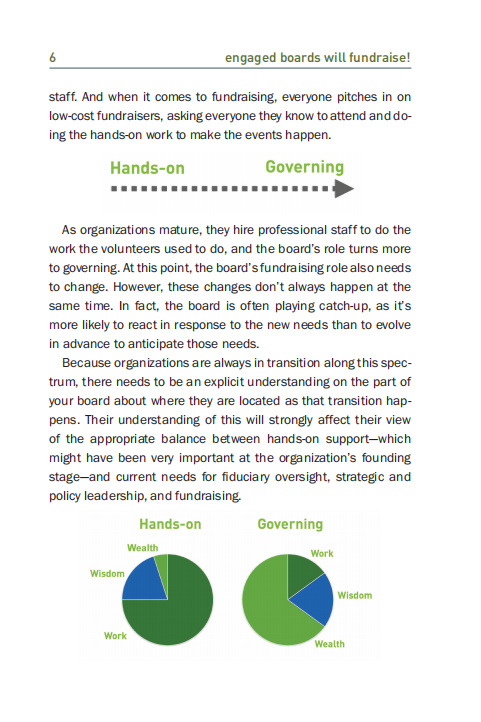 After reading this book, you'll know how to:
Improve your board's governance in order to inspire your board to fundraise
Build the strongest team so everyone is motivated to do their best for each other and your organization
Understand what causes the pain points and the way to resolve them
Use board members' time effectively so they make the biggest impact
Set giving and fundraising parameters and develop a process for securing your board members' support and involvement
Michael Davidson and Brian Saber nailed it! This brilliant book crystalizes the direct relationship between board governance and fundraising effectiveness. A first.  This is a must-read for board members and nonprofit leaders who seek authentic engagement and fundraising abundance.
Katherine DeFoyd
Founding Partner , Growth for Good & Search for Good
MICHAEL DAVIDSON is president of Board Coach. He started his career as an anthropologist and a lawyer, but decided 30 years back to use his legal skills and understanding of process and group dynamics to help the nonprofit sector improve the way boards govern. Michael has now worked with the boards of well over 150 organizations. Among his other work, he was the lead trainer and curriculum designer for the United Way Board Serve program, which is designed to teach up-and-coming leaders the ins and outs of board leadership. He is currently leading a master class for experienced consultants to enable them to assist their nonprofit clients with their board management issues.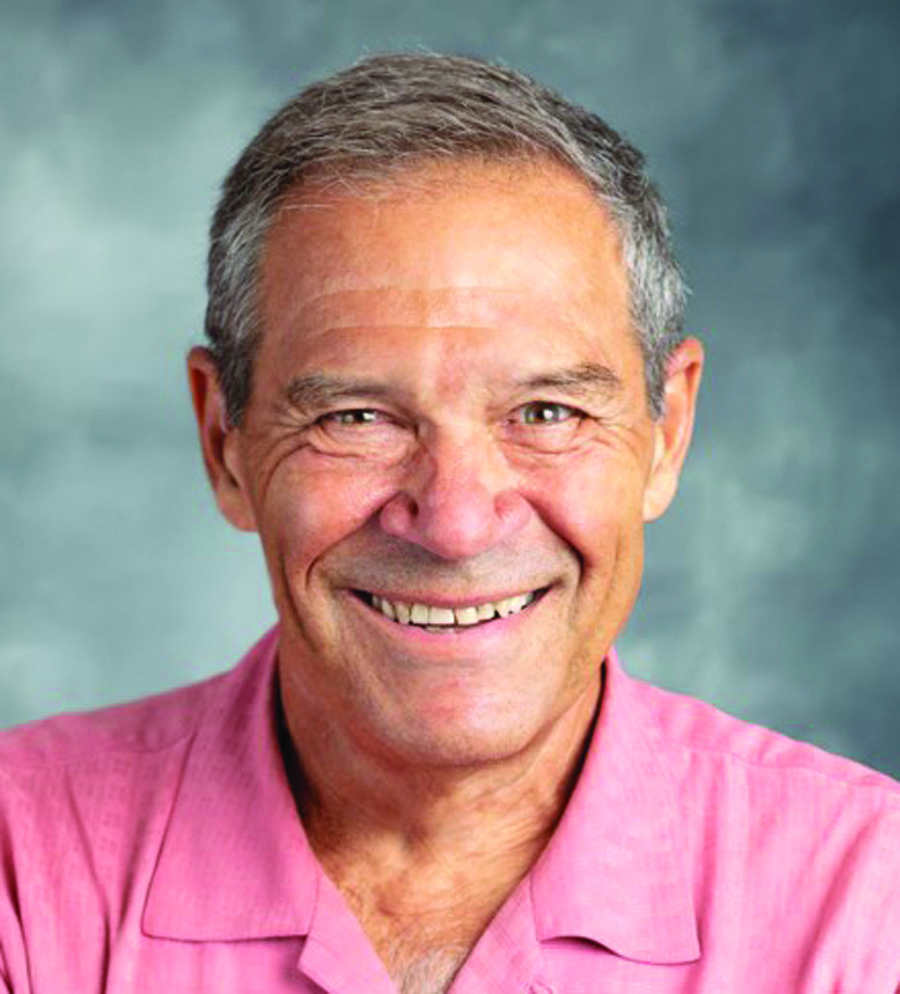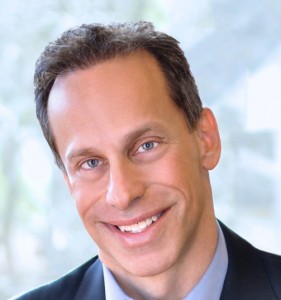 BRIAN SABER is president of Asking Matters. He jumped into the nonprofit world right out of college and worked in nonprofits for 25 years as the head fundraiser or executive director. In 2008, Brian felt he could help the field more by teaching everything he has learned about asking individuals for gifts, and has been doing that for the last 13 years. In addition to the thousands of nonprofits that benefit from Asking Matters memberships, webinars, courses, and other products, Brian trains boards and staff around the country, leads sessions and delivers keynotes at conferences, and coaches and consults with numerous organizations.
I will be adding Engaged Boards Will Fundraise! to the syllabus for my signature course "Leveraging Non-Profit Boards for Organizational Success." Engaged Boards Will Fundraise! provides a pithy roadmap for board members et al. to succeed by exquisitely detailing the inextricable and absolutely essential link between governance and fundraising.
Gordon J. Campbell
Professor of Practice
NYU Wagner School of Public Service